Fortune 500 Backed
Part of the Asbury Automotive Group
Courtesy Palm Harbor Honda is part of the Asbury Automotive Group. As part of a large automotive group, Palm Harbor Honda goes through various lengths to protect your data and conduct business ethically. You can be assured you are in safe hands when you buy at Palm Harbor Honda. Experience the difference today!
Our Goal Is To Provide An Exceptional Customer Experience.
•We have a 4.7-Star customer rating on Google - the highest-rated Honda dealership In Tampa Bay
•We work with and support the Big Brothers and Big Sisters of Tampa Bay
•Through our parent company, Asbury Automotive, we help over 100 charity partners including Micah's Place, Feeding America, Hunger Fight, Rally Foundation, and the Wounded Warrior Project. We also participate in the Honda Week of Service, with one of our previous outings to pick up trash around Fred Howard Park.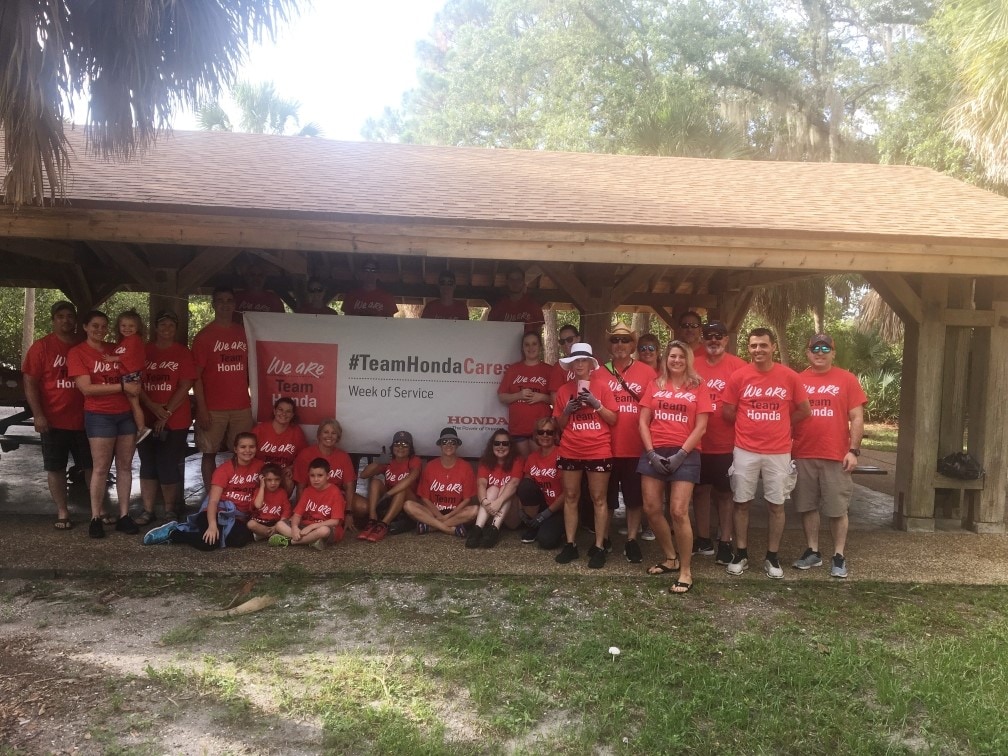 Back to Back President's Award Winner
It is our honor to server you, and if you are looking for a New or Honda True Certified Honda we have you covered. From our Certified Honda technicians to our online buying technology with Clicklane it is our goal to provide the best customer experience possible. Having a direct relationship with the OEM allows us to offer the current manufacture incentives to our customers. From 0% financing to special leases and bonus cash offers, the specials from the manufacturer can help make the difference in your ability to afford a new car. Our OEM relationship also allows us to have the manufacturer warranties we have available to insure your purchase for the future.
Buy Your Next Honda Online!
We admit, buying a car entirely online is not a brand new idea. There are several companies that have been providing this very service for a while. What separates us from the competition though is our unique position as both a traditional dealership AND online vehicle retailer. Having the structure of a brick and mortar store and the support of a well-known automotive group behind us offers several advantages our competitors just cannot compete with.
We Have Access To Several Lenders
Not only do we have instant loan approvals with Clicklane, we have an entire suite of lenders at our disposal. Due to this, we have the ability to get you the best rates possible and get you approved.
filter_none Apply Today