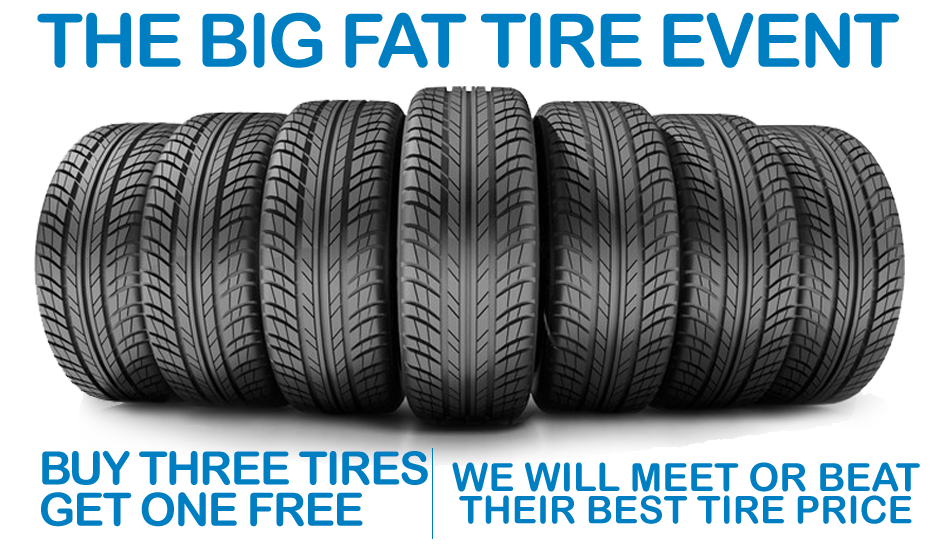 Buy 3 Tires, Get One FREE!!
DRIVEGUARD | ECOPIA EP 422 | 
ECOPIA EP 422 Plus | POTENZA S04 PP | POTENZA RE050 | POTENZA RE050A | POTENZA RE11 | POTENZA RE71R | POTENZA RE760 Sport | POTENZA RE960AS PP RFT | POTENZA RE970AS PP | POTENZA RE97AS | TURANZA SERENITY PLUS | DUELER H/L ECOPIA 422 | DUELER H/L ALENZA | DUELER H/L ALENZA | DUELER HL ALENZA Plus | DUELER A/T Revo 2 | DUELER HP SPORT | DUELER HP SPORT AS
Buy 3 Get 1 FREE Tire Deals at Courtesy Palm Harbor Honda Serving Tampa New Port Richey Clearwater FL
Professional auto repair is nearby to Tampa, Clearwater, Tampa Bay and New Port Richey from trained mechanics you can trust at Courtesy Palm Harbor Honda. Need an oil change? Tire Alignment? Brake Service? Tire Alignment? Battery Service? Check Engine Light Diagnosis? We also have a variety of monthly service coupons to help you fix your car without having to break the bank. Courtesy Palm Harbor Honda serving Tampa, New Port Richey, Clearwater also provides a variety of tire brands for our customers to choose from. No matter what your preference, or budget is, our team of service professionals will make sure that we get you the best value for your dollar regarding new tires for you vehicle. If you are looking for GoodYear, Michelin, Bridgestone, Pirelli, Hankook, Continental or BFGoodrich tires for your Honda, contact us today to get the best tire deal for you Honda.