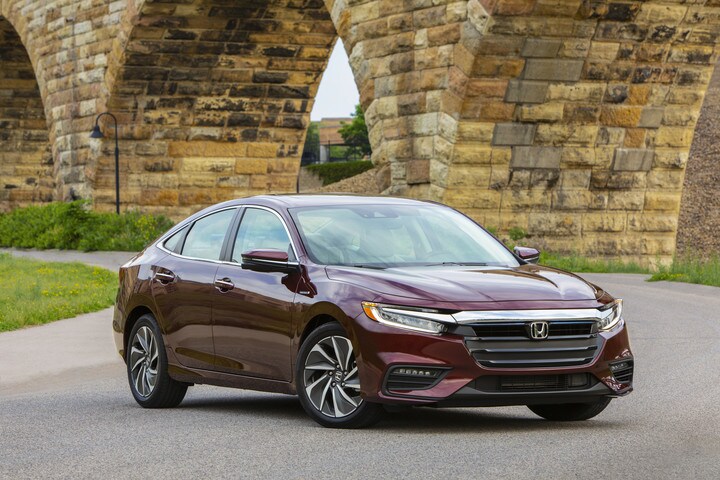 Honda has won multiple awards in the 2019 Kelley Blue Book Resale Value Awards, winning in every category for every vehicle type that Honda produces. This includes electrified vehicle, passenger car, SUV, minivan and pickup truck. The all-new 2019 Honda Insight, as well as the 2019 Honda Civic, Honda HR-V and Honda Odyssey were top-ranked in their respective segments. In addition the 2019 Honda Ridgeline was included in the top 10 for Best Overall Resale Value.
Here is the full break down of what awards each make won in each Kelley Blue Book Resale Value Awards category:
The 2019 Kelley Blue Book Best Resale Value Awards goal is to honor automakers who have provided outstanding achievements in producing vehicles that best retain their value over the first five years (60 months) of new-vehicle ownership. This is an overall very good indicator of a model's value-retention ability.
Since depreciation is one of the biggest expenses when it comes to vehicle ownership, having that bit of knowledge in knowing that you're getting a good deal for a car overall extends beyond just the fair price for the vehicle when first purchased, as well as getting a low interest rate. Buyers also need to take into account which vehicles have a better resale value over time. That great deal you initially got may not look so hot a year or two later if your vehicle isn't retaining its value.
Honda is proud to have taken home so many of these awards, as Honda strives to offer a full line of reliable, fuel-efficient and fun-to-drive vehicles with advanced safety technologies. For more information about our stellar lineup, please contact us at Courtesy Palm Harbor Honda today.
"For more information, visit Kelley Blue Book's KBB.com. Kelley Blue Book is a registered trademark of Kelley Blue Book Co., Inc."