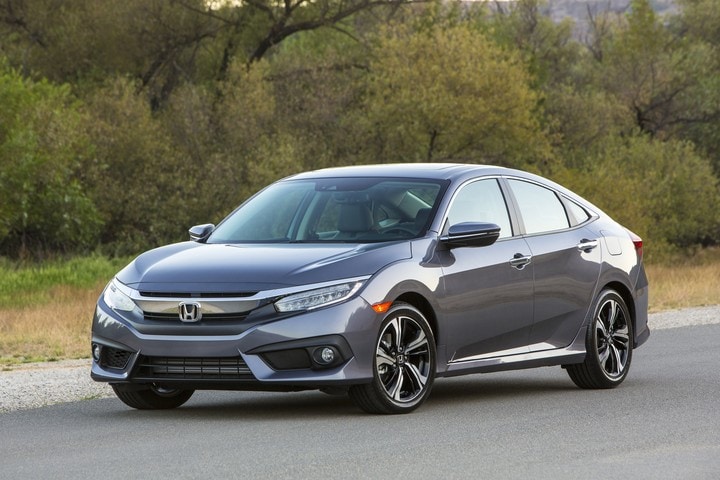 Great news! The 2016-2018 Honda Civic has been named to Autotrader's "10-Best CPO Cars for 2019" as offered through the Honda Certified Pre-Owned Vehicle program.
"Our list of 'good as new' vehicles can bring the car a consumer wants into the price range they want to pay," said Brian Moody, executive editor of Autotrader. "These CPO vehicles are thoroughly inspected, covered by warranties and offer the latest designs, making it difficult to even tell the difference between their new car counterparts."
Autotrader's 10-Best CPO Cars award recognizes the best vehicles offered through manufacturer CPO programs. These vehicles are available with a certified pre-owned warranty lasting for up to 100,000 miles and have an overall NHTSA safety rating of at least four out of five stars.
The Honda Civic offers a quality interior to go with great driving dynamics. Honda's certified pre-owned program, which offers an additional year of bumper-to-bumper coverage along with 7 years or 100,000 miles of powertrain protection, that start from the original sale date. Honda will even add an extra one year or 12,000-mile limited warranty if the basic "bumper to bumper" warranty has expired.
The Honda Certified Pre-Owned Vehicles program provides customers another purchasing option through Honda Dealerships. Each Honda Certified Pre-Owned vehicle is under six years old, has passed a thorough 182-point inspection and is covered by a no-deductible, 7-year/100,000-mile Powertrain Honda-Backed Limited Warranty.
One of the best reasons to purchase a CPO vehicle is that it's a great way to get many of the benefits of a new car at a less than new car price thanks to these manufacturer-backed certified pre-owned programs. These manufacturer-backed certified pre-owned warranties make used cars even more appealing. A certified pre-owned vehicle goes through a rigorous inspection process and often includes perks like roadside assistance during the warranty period or a free trial period for satellite radio.
Want to find out more about a Certified Pre-Owned Honda Civic? Contact us today at Courtesy Palm Harbor Honda.