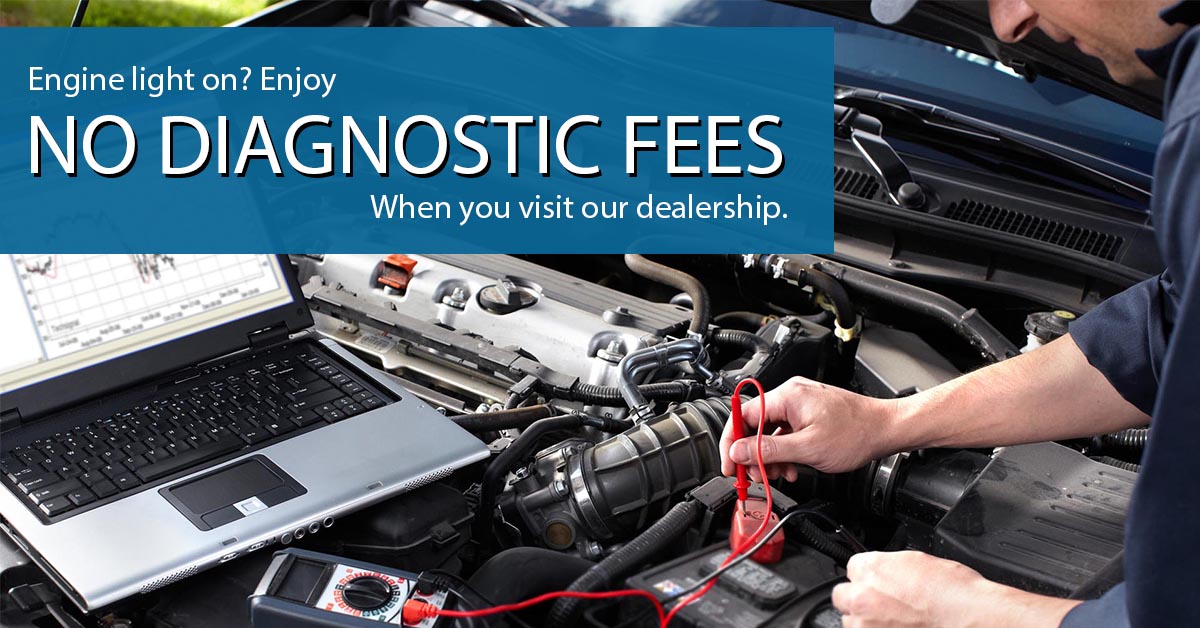 Did that pesky "Check Engine" light come on in your vehicle? Great….you think. Now I have to pay for diagnostics just to figure out what the problem is! Well at Courtesy Palm Harbor Honda, that's no longer the case! That's right! We invite you to come in and get a diagnostic on your vehicle, and you pay nothing for the diagnostic! It's on us! (Initial/preliminary diagnosis such as fault code read is complimentary. Additional charges may apply for further diagnostic work.)
Knowing what's wrong with your vehicle is everything, right? It takes away that worry! So, if your car needs a tune up, has a new "check engine" light, or your tire tread is starting to wear thin, we can give you the intel and make recommendations to keep your ride safe.
I mean, it's no secret that sometimes cars need servicing done. We'll provide a meticulous inspection for you courtesy of the most professional, certified, and trustworthy technicians who are there to service your vehicle. Our certified technicians can help assist you and diagnosis your problem, for free!
So, why should you make sure you have a certified technician check out your vehicle? Well, with the complexity of today's vehicles, it often takes a highly skilled technician with advanced level tools to find out the root cause of the problem your vehicle is experiencing. Our auto diagnostic testing service takes the guess work out repairing your vehicle and the work is done by certified technicians. As a service department team, our engine diagnostic services help us to provide you with an accurate diagnosis of your vehicle's engine problem and make sure that a repair is done correctly the first time. Your vehicle is more than an engine too, and we know that. To drive safely, it's important to have brakes, tires, and your vehicle aligned properly. The amount of working parts in a vehicle can be overwhelming, that's why we are here to help!
So, let us help you figure out what's wrong with your vehicle and ride around with peace of mind! Don't ride around with the "Check Engine" light on any more! Schedule your Diagnostic appointment at Courtesy Palm Harbor Honda today! We won't let you down, no matter what service your vehicle needs. We'll make sure that you leave with a smile every time, and your car will ready for the road when you leave.