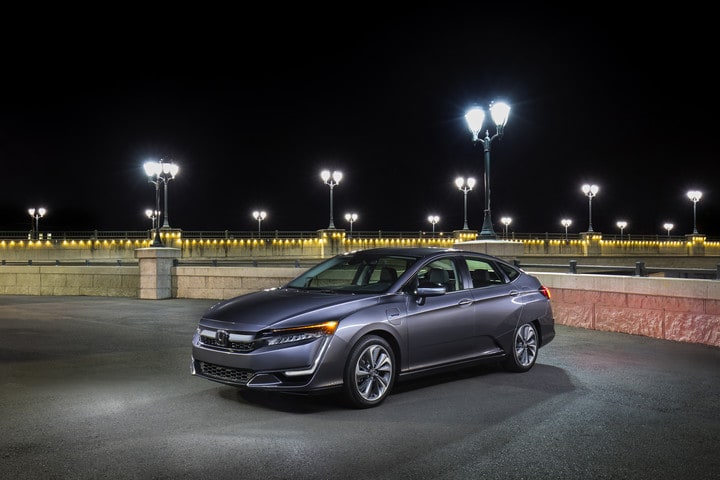 Honda has been awarded for their progressive approach to both technology, as well as design. The editors at Edmunds.com have named the 2018 CR-V and all new Clarity series as the Most Innovative SUV and Car of the Year, respectively, in the 2018 Edmunds CES Tech Driven Awards.
The Honda Clarity series was recognized because of its leading-edge approach to the electrified powertrain technology. "With options including pure electric, plug-in hybrid and hydrogen fuel cell models, the 2018 Honda Clarity provides unmatched flexibility when it comes to alternative fuel choices, and proves that innovative design can push the industry further toward a future using renewable energy."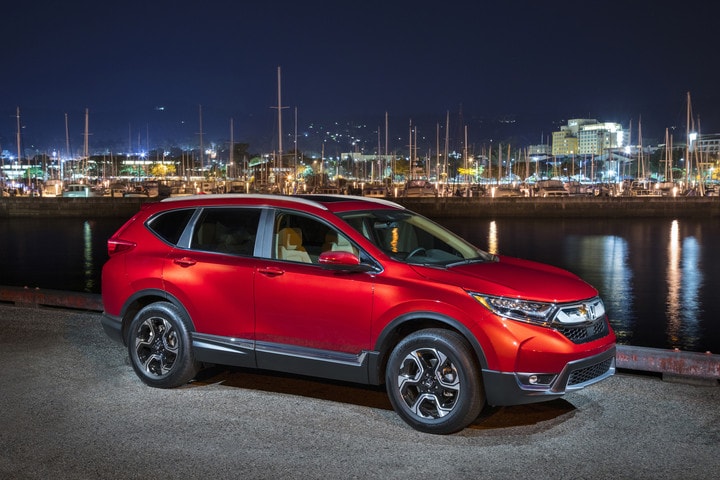 The experts at Edmunds also touted the 2018 Honda CR-V for not only its packaging, but also for its efficiency and innovation. They said that "The 2018 Honda CR-V offers advanced driver assistance technologies and active safety features at an affordable price point, a rarity among SUVs. Coupled with other outstanding features such as a deftly balanced ride and handling, class-leading fuel economy ratings, and a large and clever storage space, the CR-V is a winner."
"With wins in two of six categories, it is clear that pushing the boundaries of automotive innovation is in Honda's DNA," said Alistair Weaver, Edmunds editor-in-chief. "Both the forward-thinking Honda Clarity and class-leading Honda CR-V are prime examples of how Honda innovates with buyers in mind, and makes advanced technology features that are both easy to use and accessible beyond high priced luxury vehicles."
To learn more about both the Honda Clarity, as well as the Honda CR-V, and to see just what it is that makes these two vehicles award winning options, contact us at Courtesy Palm Harbor Honda today. We invite you to take a test drive in these fuel-efficient, reliable, and fun to drive vehicles!