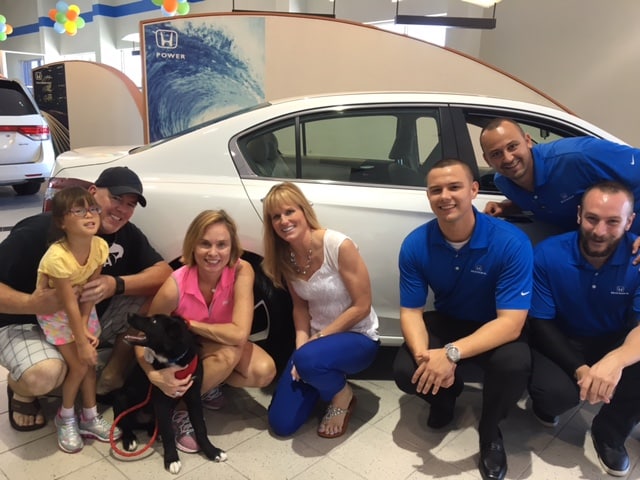 On Saturday, August 13, Courtesy Palm Harbor Honda, which serves the Tampa, Clearwater, and North Port Richey areas, held the "End of Summer" Pet Adoption Event representing the Suncoast Animal League. This is one of our favorite events to participate in and we love assisting the Suncoast Animal League in helping these animals find forever homes. Suncoast Animal League is a non-profit, no-kill, no-time-limit animal rescue agency.
In addition to the pet adoptions, those who donated items off the animal rescue's Wish List received a Courtesy Palm Harbor Honda oil change coupon or $250 off their next vehicle purchase at Courtesy Palm Harbor Honda. Animal Health Care Clinic was also on hand to provide a pet vaccine clinic.
We received this letter in response to this month's pet adoption event:
Terri, On behalf of Suncoast Animal League and myself thank you so much to you and your Courtesy Palm Harbor Honda staff for another successful adoption event 8/13/16. By 1:00 PM when we were ready to pack up, every adoptable dog we started with had been adopted along with 4 other foster to adopt dogs. including 11 year old Lhasa Apso Cindy and adorable Charlie the Chihuahua by one of your staff. It is a successful day like Saturday that make my year as a volunteer with Suncoast Animal League. Please extend a huge thank you to your phenomenal staff; they are always so kind and helpful at the adoption events and make us feel so welcomed. I am attaching the photos of all the happy dogs and families. Thank you again Terri, your friendship and support me so much to me and the animals of Suncoast. (Sent by Maria Platow)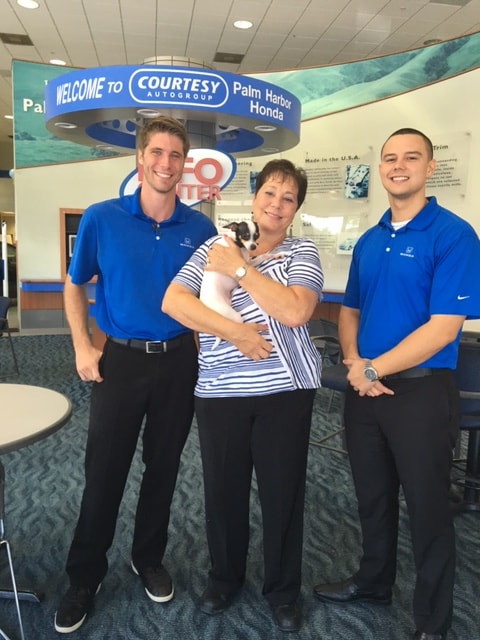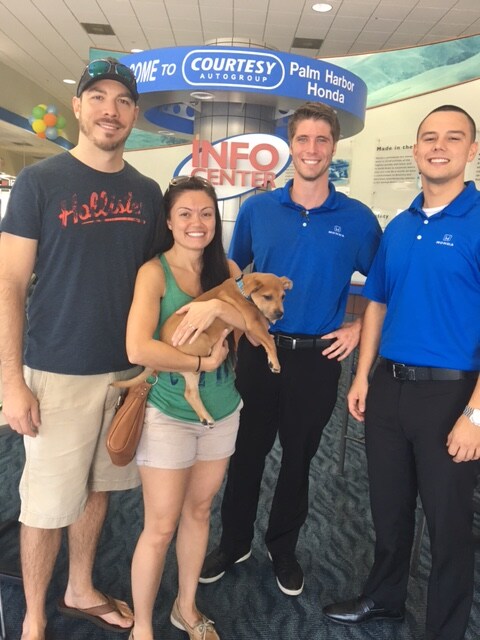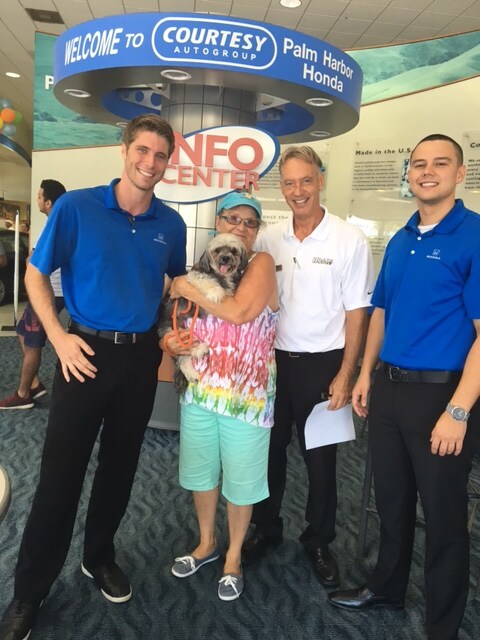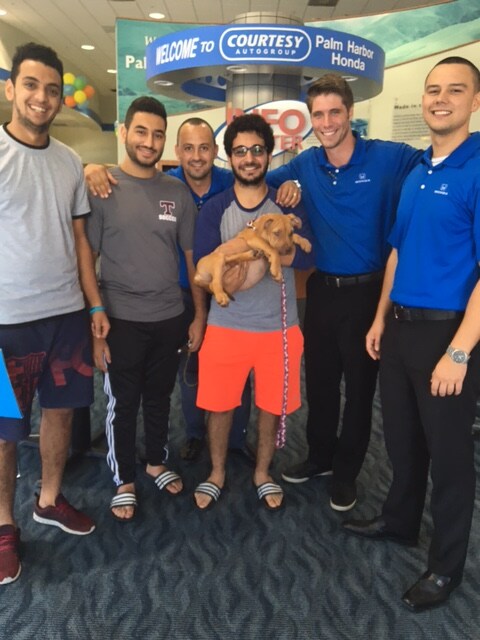 Congratulations to those families who brought home loving new members of their family. We are so happy that this event was a huge success.